Development of a marketplace platform for car trading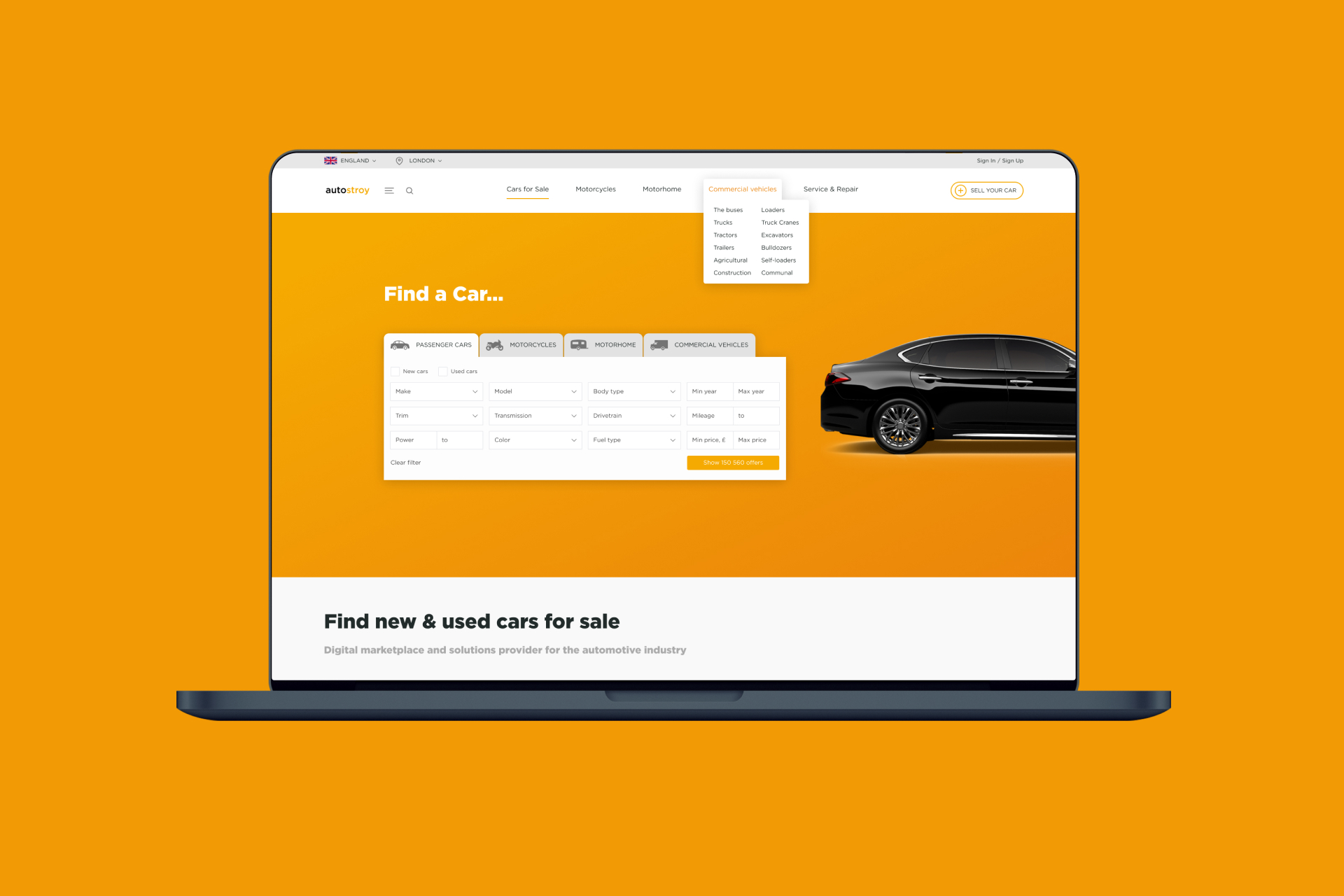 Development of a marketplace platform for car trading
The main task is to develop a marketplace platform for trading cars.
The goals of the site are to give users and companies the opportunity to sell and buy vehicles.
There were developed more than 150 design layouts, 4 kinds of personal accounts, adaptive version.
The company developed its own site management system based on Symfony.