Online store of children's goods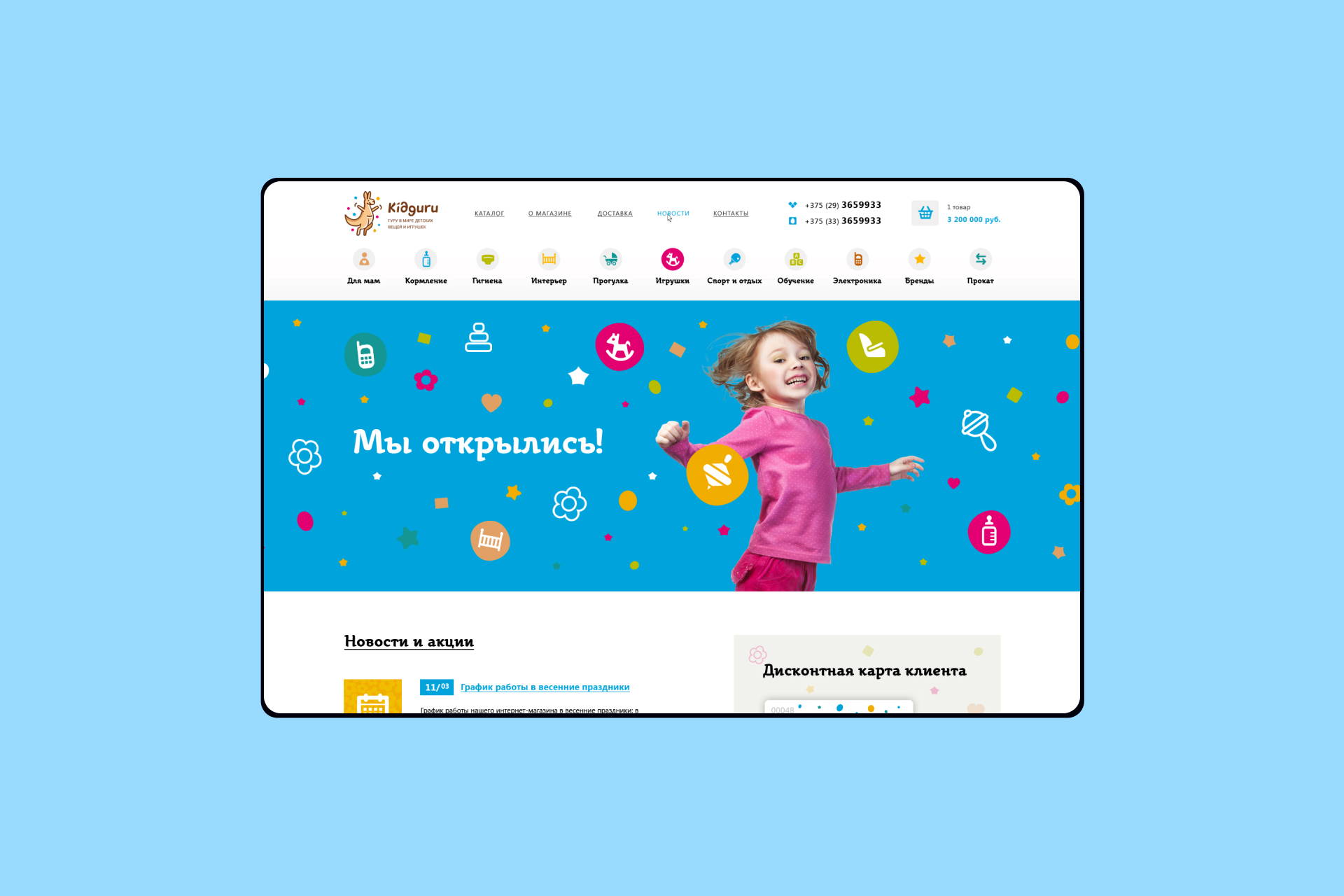 Online children's goods store design
The main task - to create a design for an online store of children's goods.
What we did:
Developed a unique design, infographic elements for each page, and designed a convenient navigation system. Many pages were designed - main page, general catalog and section, goods page, brands, discount program, shipping and payment, about store, contacts, cart, news, rental terms as well as custom design of 404 page.
The design of the site is easy and memorable for users, as well as stands out among competitors.