Online store of children's goods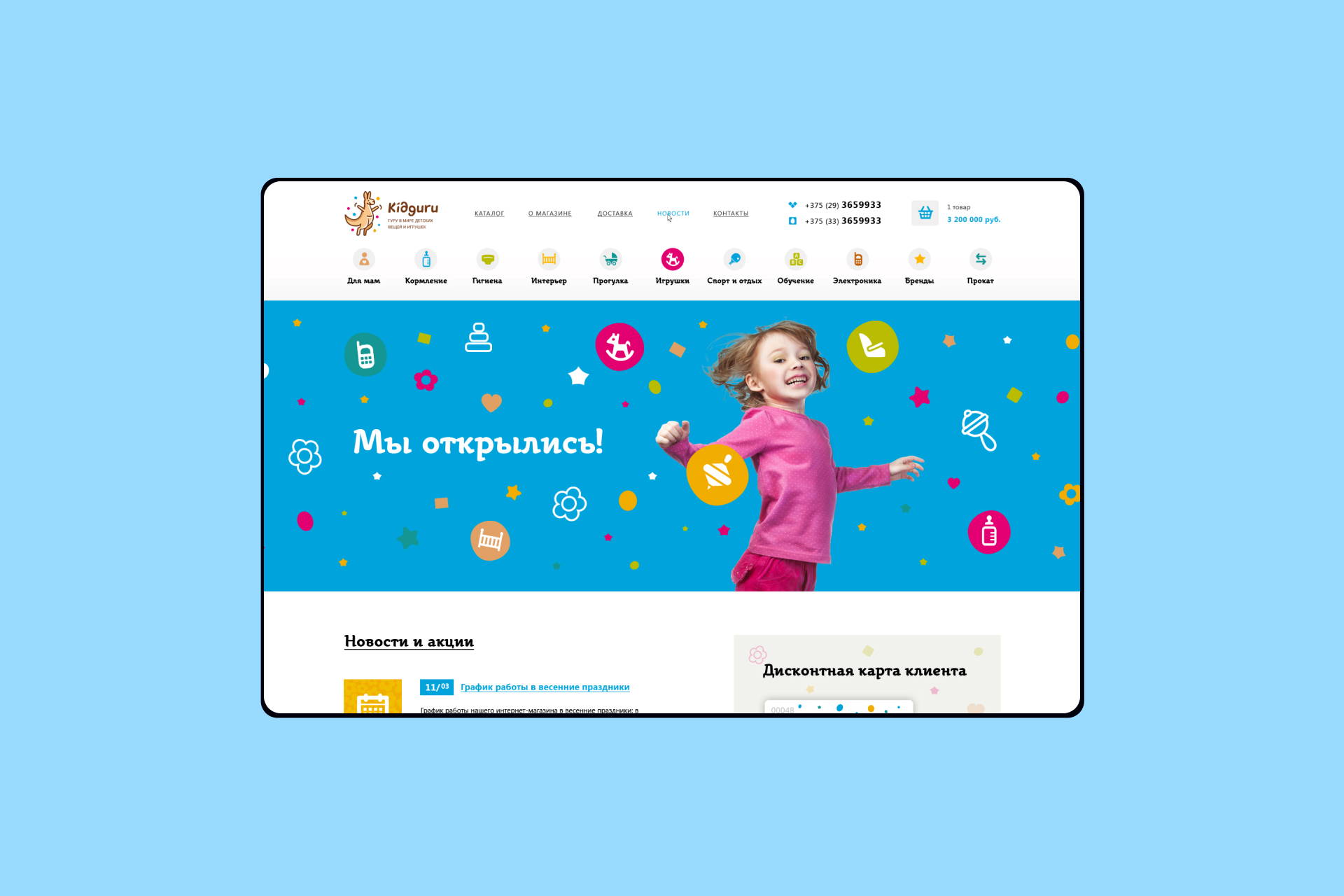 Design of an online store of children's goods
The main task is to create a design for an online store of children's goods.
What have we done:
A unique design, infographic elements were developed for each page, as well as a user-friendly navigation system was thought out. A lot of pages were developed - the main page, the general catalog and section, the product page, brands, discount program, delivery and payment, about the store, contacts, shopping cart, news, rental conditions, as well as a non-standard design of page 404.
The design of the site turned out to be easy and memorable for users, as well as standing out among competitors.